CONSERVATORY WINDOWS
Conservatory shapes and sizes are varied and many styles of conservatory windows and doors are used to make a variety of these home extensions for both residential and commercial properties.  Despite the variety available in conservatory design however, they have one thing in common.  The majority of the wall and roof is glazed and joined together with a succession of window framework.
With so much of the structure being made with glass, it would be very costly to have to replace all of the windows and frames when there is only minimal damage to the window itself.  At MTC we are professional window fitters for conservatories that specialise in providing repair work and replacement conservatory windows and doors, as well as other windows around the home.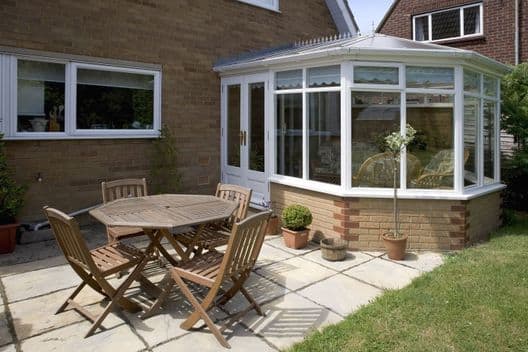 OVER 25 YEARS OF EXPERIENCE
EXPERIENCED FITTING TEAM
Should any of the side wall windows or conservatory roof windows become damaged in any way, our experienced conservatory window fitter team can be on hand to replace and repair the glass or panels, frames and locks, allowing you to enjoy your conservatory to the full.
Condensation and mist that causes more damage, making your conservatory uncomfortable, cold and damp can be fixed making this part of the house fully accessible again all year round.
GET IN TOUCH
We can supply you with our fully qualified window and conservatory fitter team to fit toughened glass for extra security, to mend and replace damaged locks and window hinges, as well as repairing and replacing a whole host of other problems and types of windows, without the price tag associated with complete conservatory replacement.  If you have a chip, crack, broken or smashed window, we have what it takes to replace your old windows with high-quality glass units capable of protecting your home for many years to come.
So, for repair or replacement conservatory windows, Coventry residents and businesses need look no further.  Contact us today for a free assessment of the damage and no-obligation quote.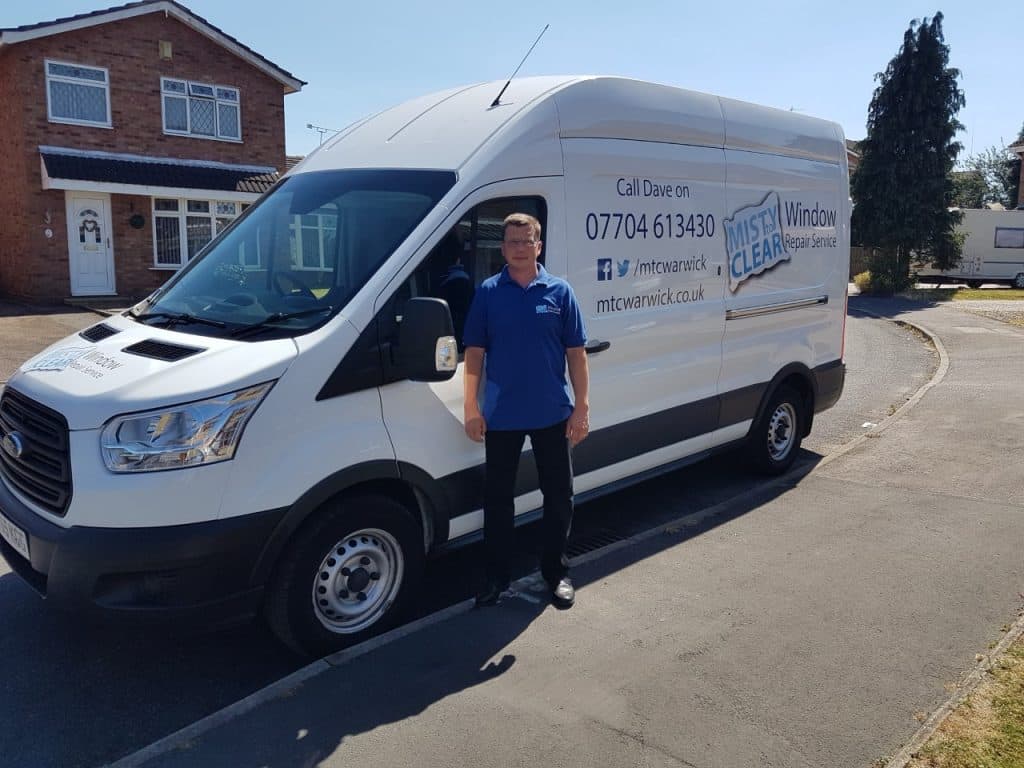 ABOUT US
Dave Millidge, the owner of Misty to Clear, has over 25 years of experience in the industry. From the beginning he was always mindful that the cost of repairs is probably the key to most people's budget, when using tradesmen to do work on their behalf, in their homes. Dave endeavours to offer a lower cost service to both old and new customers, that doesn't compromise on quality. We operate directly for the customer, with no additional hidden charges or insurance costs to you – the customer. Get in touch to find out more or click the button below.