CONSERVATORY REPAIRS
Do you enjoy checking out your friends' homes?  There's something fascinating about taking a peek at other peoples' living arrangements, and seeing how their homes are structured and organised can inspire us to make positive changes in our own routines.  The recent boom in TV shows all about house renovations shows that we can't get enough of seeing how other people live.
One of the most visible trends of recent decades has been conservatories.  When the bulk of Britain's housing stock was being build, the technology to allow householders to enjoy glass-lined rooms built outside the footprint of the main home in comfort didn't really exist.  But with the advent of double-glazing systems, the thermal efficiency of windows was massively improved.  Bright, airy structures which had been previously thought of only as summer houses could now be used all year round, and it wasn't long before a growing number of homeowners wanted to capture the advantages of additional space and a recreational environment for themselves and their families.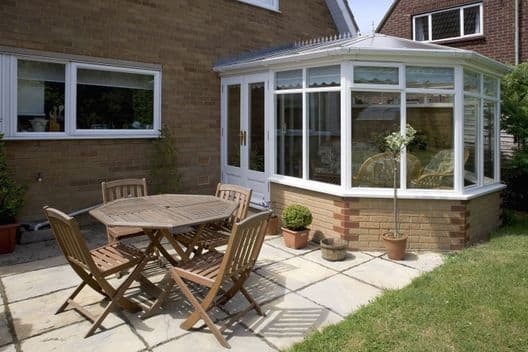 OVER 25 YEARS OF EXPERIENCE
Maintenance
As with all aspects of a building, conservatories must be maintained, and since many are made almost exclusively from double glazed units and frames, conservatory repairs usually fall within the remit of window specialists.  But some window companies like to encourage customers to always renew, rather than repairing, their fixtures.  With an installation the size of a conservatory, this approach can be prohibitively expensive.  This can lead to householders, and even some builders, asking "Where can I find someone to provide professional conservatory repairs near me?".
For conservatory window repairs in Coventry and the West Midlands, Misty To Clear are the company to call.  We aren't a double glazing sales enterprise, we are a genuine window and conservatory repair company who are here to replace cracked panes and failed units, as we as offering affordable repairs on frames, hinges and locks.  Get in touch with our team to discover how we can help you.
Conservatories Types
When we drive down the street, who among us isn't tempted to take note of the conservatories which have been built onto our neighbours' houses?  If we spot a style we like, we may even be tempted to have a similar arrangement for our own home.  Conservatory window repair services are available for all these styles.  Currently, the most popular types of conservatories include:
Victorian style conservatories. With high, ridged roofs and multi-faceted end windows, these structures have a hint of fairy-tale about them.

Edwardian style conservatories, which can be a great way to achieve more space in period-style properties.

Gable conservatories, which are designed to match the roofline of the house.

Half-brick conservatories are built above a low wall which matches the house. This avoids any danger of the extension looking 'tacked on'.
Of course, the most important consideration is to ensure that the conservatory you go for fits the style of your home, inside and out.  A well-built and attractive conservatory can positively affect the value of your home.  And remember, for first-class conservatory repairs Coventry householders can rely on us!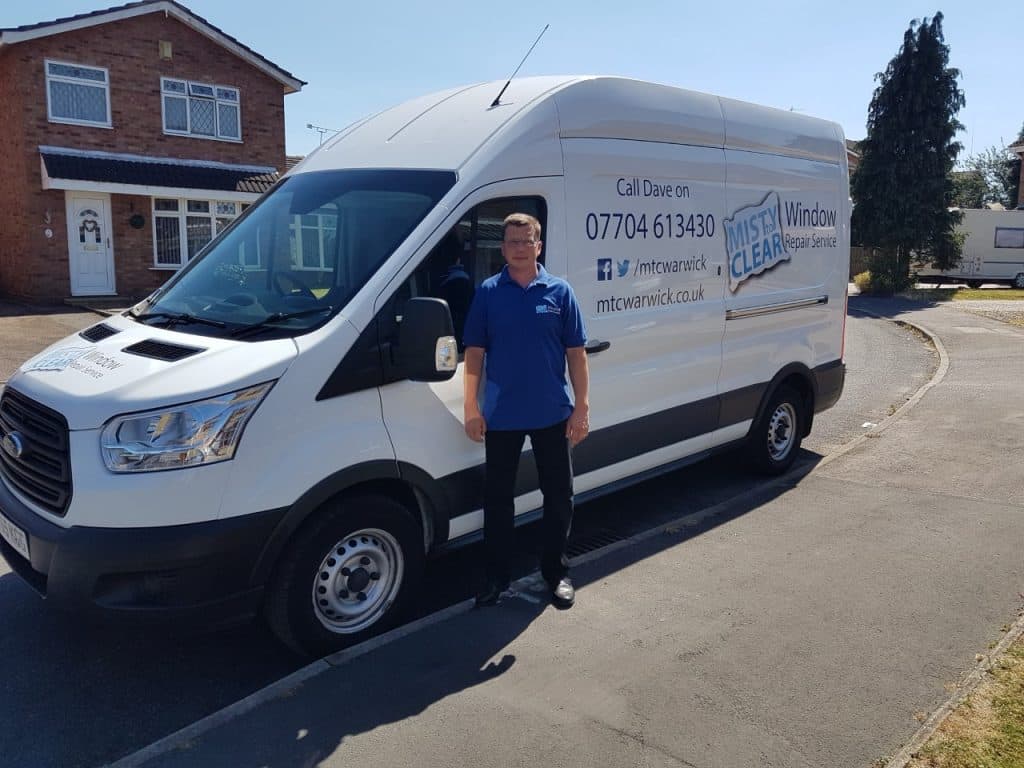 ABOUT US
Dave Millidge, the owner of Misty to Clear, has over 25 years of experience in the industry. From the beginning he was always mindful that the cost of repairs is probably the key to most people's budget, when using tradesmen to do work on their behalf, in their homes. Dave endeavours to offer a lower cost service to both old and new customers, that doesn't compromise on quality. We operate directly for the customer, with no additional hidden charges or insurance costs to you – the customer. Get in touch to find out more or click the button below.